Breakthrough Vs Breakdown

It's up to you, will you breakthrough or breakdown.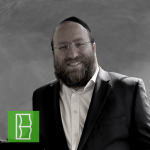 Yossi Katz is the US Executive Director of the Breslov Research Institute, the preeminent English-language Breslov publisher. He is the creator of BreslovCampus.org, the largest online Breslov educational site. He writes the weekly column "Pathways on the Parasha," as well as numerous articles, for Breslov.org. He studied in Beth Medrash Gevoha and lives in Lakewood, NJ.