Dear Friends,
Miraculously, only a few days passed since the campaign for needy Breslover families in the Holy Land was launched, and we already met our goal for the first week of supporting the first 150 families out of a target of 500 families!!
Thanks to your generous heart we made it!!
Now we are continuing with full force: with your help we want to reach 100 more families in the next 48 hours!!
It is really not unreasonable!
With a donation of $360 (or as much as you can give), you can make another family happy in order to celebrate Passover easily and happily.
Rebbe Nachman once said, "The person who gives to me, [i.e., funds, etc.], receives from me. Because by receiving, I am actually giving". (Rebbe Nachman's Wisdom #150)
In essence, this means that you are enjoying a double benefit!
Due to the success of the campaign we are continuing our exclusive Pesach gift for another 100 families:
By choosing to adopt two families and give the amount of $720 (or more) you will receive a high-quality authentic leather-bound BRI English Breslov Haggadah with a warm dedication embedded on the cover.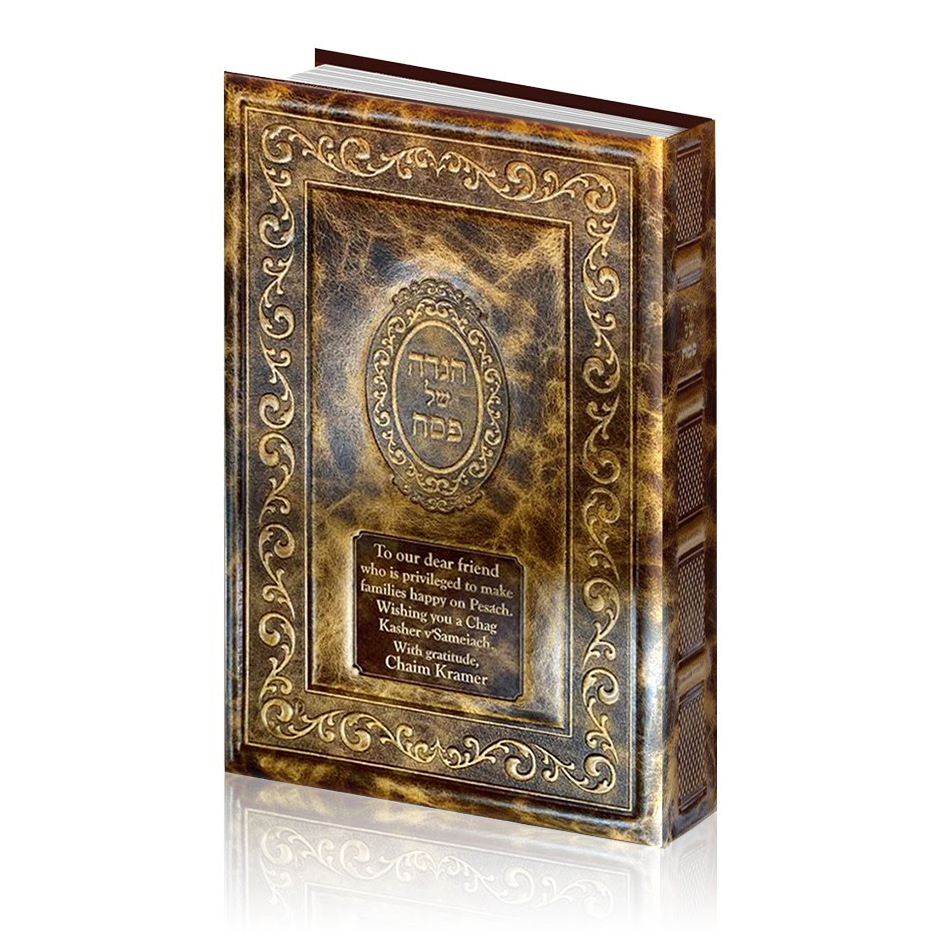 Happy and kosher Passover'
Zvi Kramer
on behalf of my father,
Rabbi Chaim Kramer, founder of the BRI