Over the past couple years our energy has been focused primarily on finishing the 30+ years project of the Likutey Moharan English Edition. We are now Baruch HaShem almost ready for print. However, because of this great feat we now have 19 English titles that need to be reprinted. Please, help us and the world out by sponsoring one of these books in the merit or memory of someone special. You will be worthy of immeasurable merit.
Here is the current list of books needing reprinting: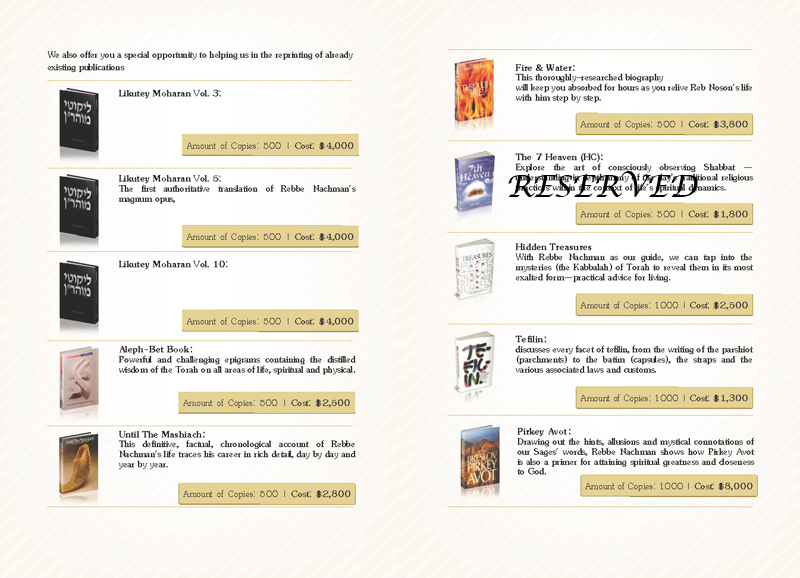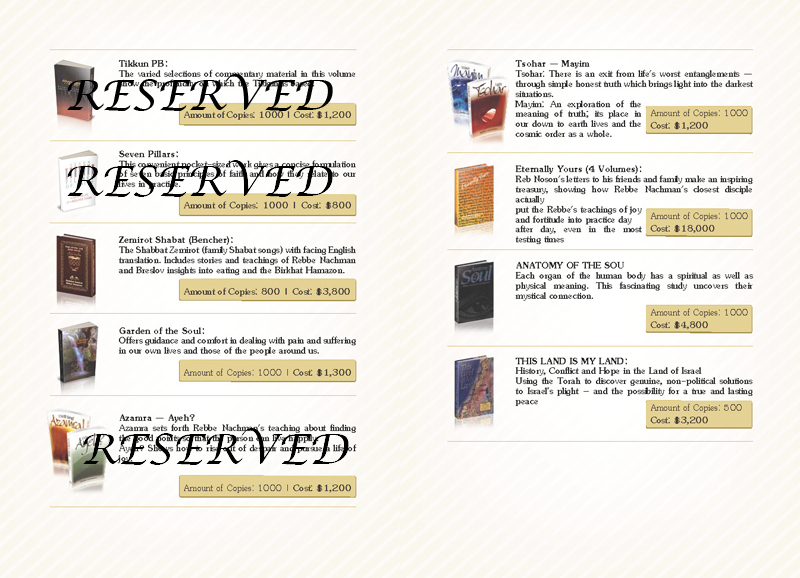 Please email [email protected] if you are interested or would like more info.