In the days of my youth I asked my Rosh Yeshivah, Reb Eliyahu Chaim Rosen zatzal, one of the leaders of the Breslov movement from the previous generation, what did Rebbe Nachman mean when he said: "I will make of you groups and more groups"?
To my question, he answered that during WWI a certain Reb Hershel Tepliker came into the Breslover Kloyz (synagogue) in Uman to hear the latest news and updates of the war.
It is known that, unfortunately, in most new synagogues you can get the most up-to-date news.
However, when he entered he saw that groups and groups were sitting and talking, each about a different matter: one about hitbodedut, one about getting up at Chatzot (midnight), others on davening, and those on going to the mikveh, etc..
This, Reb Eliyahu Chaim told me, is the meaning of groups and more groups.
Each group seeks to strengthen itself in its own way in the service of Hashem.
And now… in 2023 a new incentive to re-establish Rebbe Nachman's wish and desire: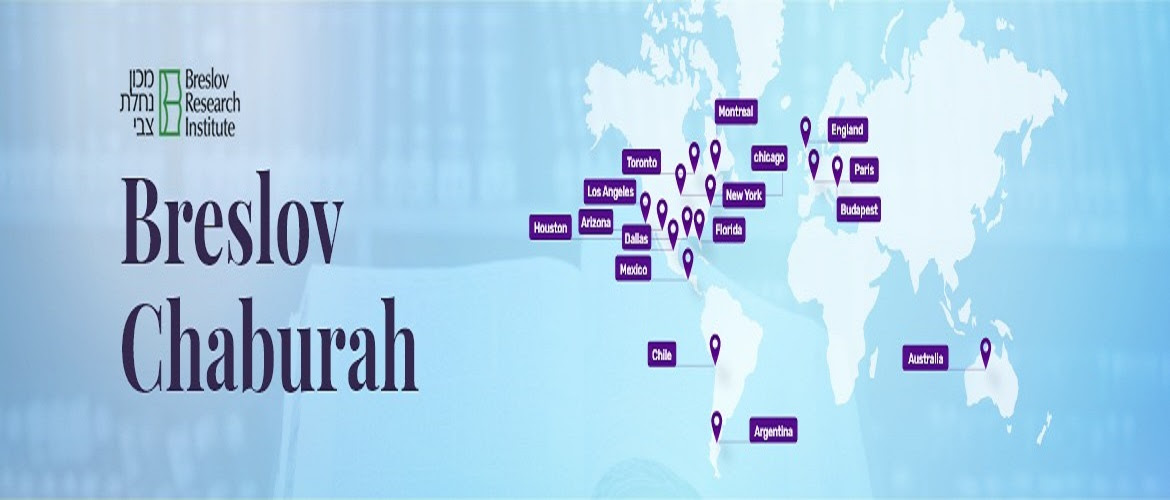 A GROUP (Chaburah) – its purpose is to get together a number of people, say 5,10,20 or more, and determine a joint study program to strengthen and get stronger together, possibly on a daily/weekly/monthly basis or whenever they see fit.
GROUP STUDY – even if there is no one among the members who knows how to teach, it is possible to study together from a certain Breslov book and text, and later on progressing to other books.
RECCOMENDED BRESLOV BOOKS FOR GROUP STUDY – Rebbe Nachman's Wisdom, Rebbe Nachman's Stories, Likutey Moharan (in order), Likutey Halakhot, The Collected Letters of Reb Noson, and many other Breslover teachings (you can consult with the the rabbis and teachers of the BRI).
SPECIAL DISCOUNTS FOR GROUP STUDY BOOK ORDERS – to encourage you, we will be happy to send you any book you want to study in a group at a 30% discount!
A special coupon code will be issued for this purpose only.
THE IDEA – to kickstart as many groups as possible in every corner of the globe who will engage together in Rebbe Nachman's teachings, thus illuminating the world from it's darkness.
GUIDANCE ON ESTABLISHING A STUDY GROUP – to facilitate anyone to start a Breslov Study Group (Chaburah) in their area of residence, Rabbi Berel Simpser of Miami, who has major experience in education and religious services, can provide a personal response to anyone who needs guidance and assistance on how the best way to start and also progress in learning Rebbe Nachman's Torah.
A number of other rabbis and teachers, like Rabbi Chaim Freud from New York/Efrat, Israel, and Rabbi Eliyahu Hecht from Elizabeth, NJ, and others will also be able to answer anyone.
In addition, you can write to us any question that comes to mind and receive clear answers, with the help of Hashem.
CONSISTENCY – this is a fundamental condition for the continued success of a study group (chaburah) to be able to carry on for many years to come.
A warm recommendation: bring light refreshments to each meeting, and once in a while you can also have a more serious event (e.g. Seudat Rosh Chodesh, a siyum etc.).
ADVERTISING – in order to reach an expanded target audience, it is recommended to advertise in every possible way in your area of residence in order to have a real effect for this vital activity.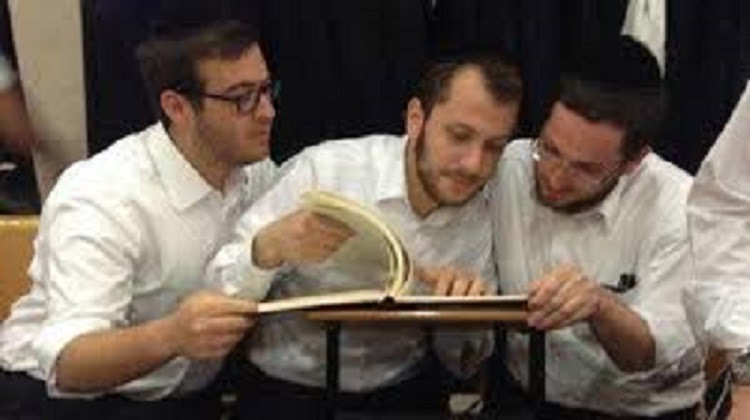 REMEMBER: everyone can be the right messenger in their place of residence, so don't hesitate!
This is our opportunity to spread and share the light of Rebbe Nachman's teachings throughout the world.
Click here to sign-up and we will help you navigate your study group – Chaburah.
Best regards,
Chaim Kramer