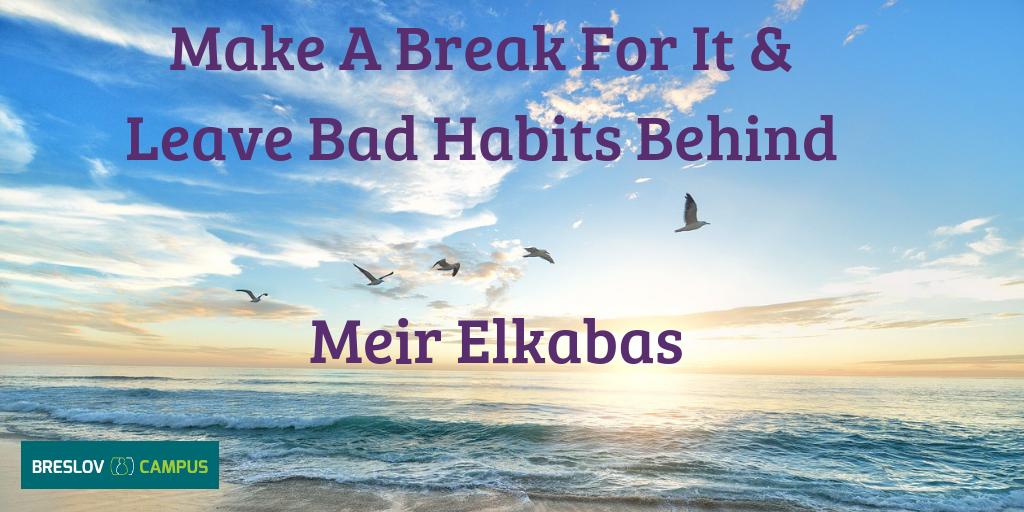 On Rosh Hashana, some take on new spiritual practices. But it's just as important to get rid of the habits that get in our way. Bad habits and addictions can block us from reaching our true spiritual potential. In this course, Meir Elkabas discusses Rebbe Nachman's practical advice on how to wake up from spiritual slumber, leave old habits behind, and move forward towards a life of spiritual growth. You have the power to refresh your mind and refresh your life. Make a break for it—what are you waiting for?
Topics include:
Getting out of sleep-mode
Cleaning your thoughts
Renewing your mind
Leaving bad habits and addictions behind
Amalek
Emunah
Currently available for iPhone – iPad – Android – BlackBerry
Click on your device type above.
Download the ClickMeeting Mobile App.
Login by using access code: Meeting ID: 463-852-658
COURSE AUDIO/VIDEO ARCHIVE
Sunday, 10:00 AM EST – 5:00 PM Israel Time
Sunday October 14 through Sunday December 16  (No class December 2 and December 9)
Beginner through advanced, everyone's welcome. No previous class attendance is required.