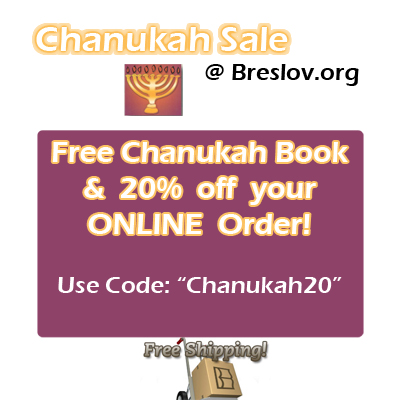 We are proud to announce that the final volume of Likutey Moharan, Vol. 15, as well as the discounted full sets are now available for purchase.
Also, the Fiftieth Gate Volume 4 (Likutey Teffilot Hebrew/English Edition) has now been published and is available for purchase.
In honor of Chanukah, everything in our online store is 20% off including discounted sets! Also, every order above $10 will receive a free Chanukah with Rebbe Nachman book. Just use the discount code: "Chanukah20" at checkout. Enjoy our always free USA shipping.
Our new book catalog is also available, to receive a free copy, please request one.
Also back in stock is the amazing new prayer book for women called "Between me and You."