The Breslov Research Institute's comprehensive "user's guide" for anyone considering traveling to Rebbe Nachman's grave site in Uman, particular for the annual Rosh Hashanah pilgrimage. This indispensable volume provides a fascinating historical and spiritual overview of what Breslov Chassidim call "the Rebbe's Rosh Hashanah," and goes on to discuss all the practical issues of the trip, from food and lodging to travel arrangements. Appendices include newly-translated Breslov teachings about Rosh Hashanah, Chassidic stories about Uman, and related prayers from Reb Noson of Breslov's Likutey Tefilot. The book has been extensively revised and updated. This package also includes a special DVD presentation all about the history and Uman experience which will be mailed to you separately. This book is currently available exclusively as an eBook. If you would like to sponsor its paper printing, please contact us.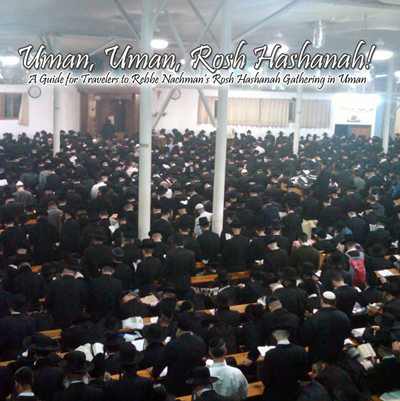 To start reading it today and receive your Uman DVD, please click visit: https://breslov.org//bookstore/ebooks/uman-uman-rosh-hashanah-ebook-with-dvd/prod_198.html
It is also available for Kindle without the DVD, click http://www.amazon.com/dp/B004TBCY8C to purchase.