Prepare for Rosh HaShanah with Rebbe Nachman
Make 5778 the Best Year of your Life.
Our Exciting Elul Mini-Semester starts this Thursday.
NEW!
This semester, it's YOUR choice:
Choose your STYLE OF LEARNING TEXT-BASED CLASS, STUDY GROUP, WORKSHOP
Choose your SUBJECT
Choose your TEACHER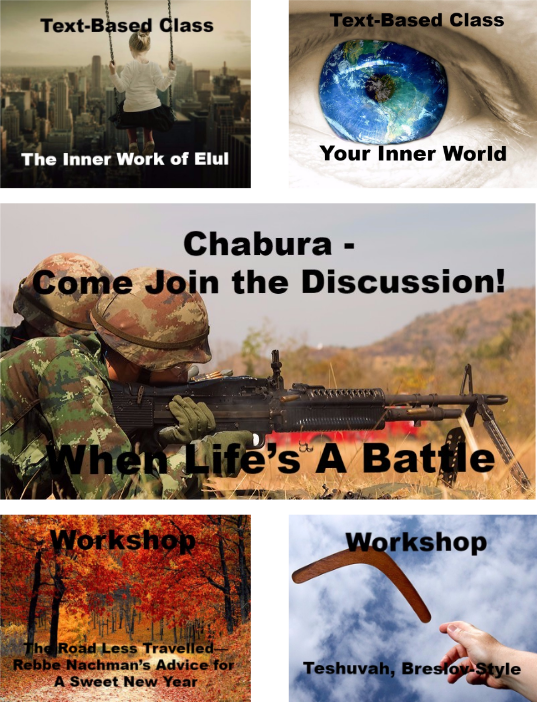 Plus, the 2016 BRI Uman Kolel Video Library and daily inspirational short-videos and classes.
Join us for the most inspiring Elul of your life.
BreslovCampus.org is only made possible through your generous contributions. Sponsor Breslov learning today!