200 years after Reb Noson first printed his prayers, based on the teachings of Rebbe Nachman – it's finally happening!
The reprinted, reformatted version of The Fiftieth Gate, in Hebrew with accompanying English translation, in clear, new fonts and in a user-friendly format, to make the prayers as accessible as possible.
Join us at a unique evening to launch this monumental project – this Sunday, May 30 at 7:30 p.m. EST, with the participation of some of the best speakers in Breslov today, who will provide the public with the tools to grasp the importance of the prayers and of Reb Noson's book.

The evening will feature:
Rav Moshe Weinberger, Rabbi of Aish Kodesh and the premier English teacher of Chassidut
Rabbi Chaim Kramer, founder of the Breslov Research Institute, prolific author, world-renowned scholar
Rabbi Jonathan Rietti, a popular lecturer and educator and son of the famous British actor and director Robert Rietti
Mr. Gedale Fenster, entrepreneur and motivational speaker, founder and CEO of the People's Insurance Claim Center and Evolutions Treatment Center
Musical accompaniment including authentic Breslover niggunim by the Pumpidisa band
 Register now for this special event!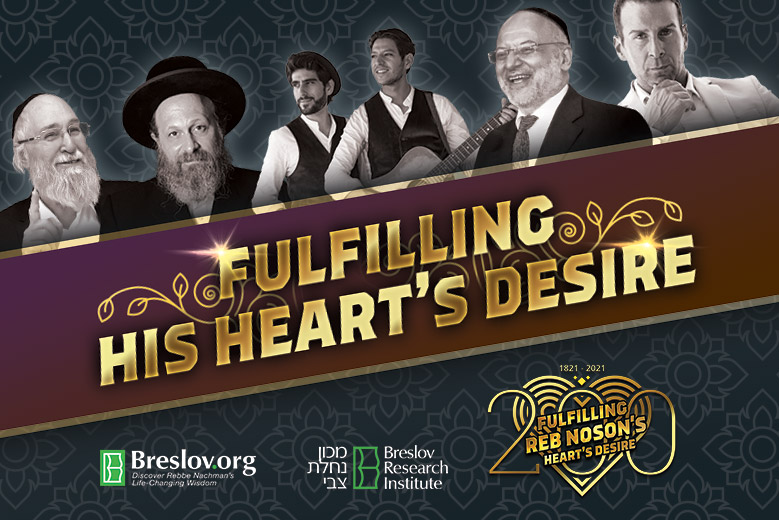 We're sorry, but the in-person event is sold out.
Join us and become part of Reb Noson's most heartfelt desire: to bring eternal merit to the entire world through his prayers. Press here.
THE BRI TEAM