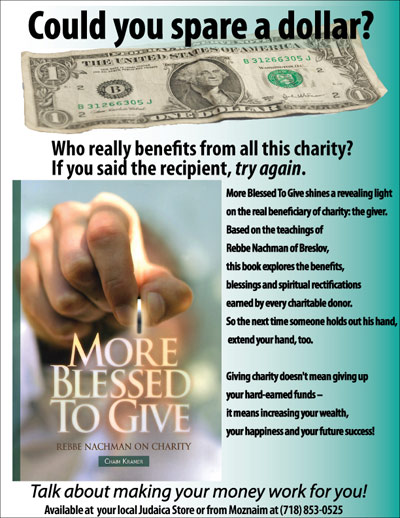 The Breslov Research Institute is proud to announce the release of our newest title in the US, More Blessed to Give.
In honor of this occasion Breslov Research would like to extend a 20% off sale to all our customers who purchase the new book as well as at least one more item. Simply place the items in your cart, type in the coupon code: moreblessedtogive and hit the update button and you will receive 20% off your entire order.
As always – enjoy our free US shipping plus new cheaper international shipping rates and we now accept PayPal.
Visit www.breslov.org/bookstore today. 
Happy Shopping!